ElectraMeccanica Vehicles Corp.
| | | |
| --- | --- | --- |
| Solo Battery Electric Car | | |
About ElectraMeccanica Vehicles Corp.
Drawing on a 60 year legacy of building and delivering high-end custom specialty cars, our company has designed and produced a leading edge affordable electric vehicle for the commuter market.
It All Started in Italy
It all began in Turin Italy in 1959 under the Intermeccanica brand where founder Frank Reisner built custom sports cars.
Intermeccanica relocates to Los Angeles
Following the money , Intermeccanica relocated to Los Angeles in 1975, where they began to produce replicas of Frank's favourite car, the Porsche 356. Intermeccanica separated itself from the competition with an eye for detail and quality
The Reisners move to Vancouver
In 1981 the Reisners moved to Vancouver, Canada where Henry grew his role in the company. During this time he and Frank developed the market for their cars in North
America and overseas and earned Intermeccanica's reputation as the premier manufacturer of 356 replicas.
Work on the SOLO Begins
In 2012, Henry began to work with Jerry Kroll on a project that would eventually become the Electra Meccanica SOLO and open the door to the booming world of electric vehicles for Intermeccanica.
The SOLO 2016
Drawing on Henry Reisner's extensive knowledge of auto design and performance car production, combined with co-founder Jerry Kroll's passion for motor sports, his expertise in clean energy, the design and manufacture of electric formula one race cars and his passion for a sustainable environment, our team brings multifaceted expertise to the design and manufacture of electric vehicles.
Trading Begins on NASDAQ
Electra Meccanica started trading on NASDAQ under the stock symbol NASDAQ: SOLO
United by a passion to develop affordable, leading edge electric vehicles, Electra Meccanica has produced the high performance, commuter friendly single seater SOLO electric vehicle. The Company is also developing the TOFINO, an elegant, high performance two seater electric roadster. Both vehicles are designed to deliver a superb driving experience.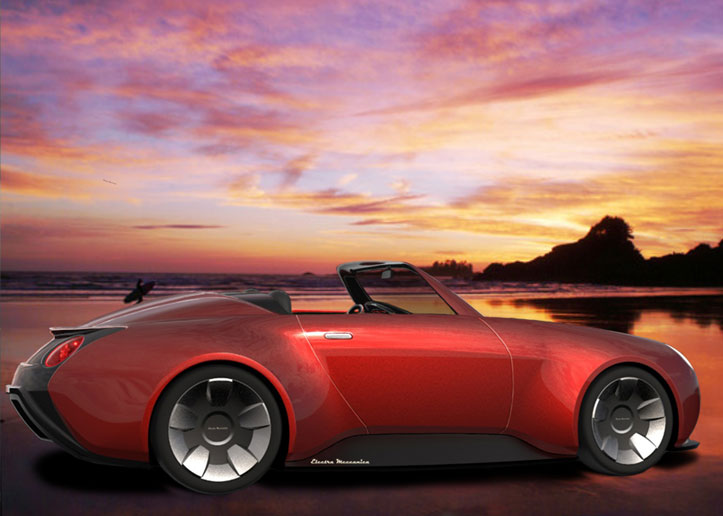 The Torfino