Columbus Electric Buggy Company
Columbus Electric
The Columbus Buggy Co.
Columbus, Ohio
1903-1913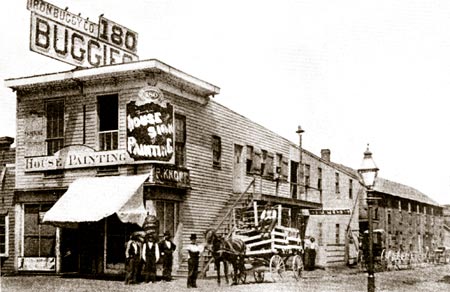 The Columbus Buggy Co. of Columbus, Ohio built horse buggies since 1875. It began as the Iron Buggy Company created by Clinton Firestone and George & Oscar Peters. This company advertised it could produce one buggy every 8 minutes. In 1875 the founders sold the Iron Buggy Company and formed a new company: the Columbus Buggy Company.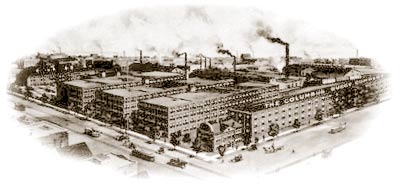 In 1903 they offered electric powered automobiles in place of the horse. In 1907 The Columbus Buggy Co. built a gasoline powered Firestone-Columbus automobile. For the next few years The Columbus Buggy Co. offered both electric and gasoline powered automobiles.

1903 Columbus Electric Model 1000
The Model 1000 Columbus Electric was called "The Car Supreme" and boasted 21 miles per hour and 72 miles per charge.
The 1905 Columbus Electric Buggy was "The Ideal Pleasure Vehicle" and it was "Noiseless Clean Simple and Odorless" according to the 1905 advertisement above. Features included 75 miles on one charge, speeds up to 20 miles per hour, double chain drive and a solid rear axle.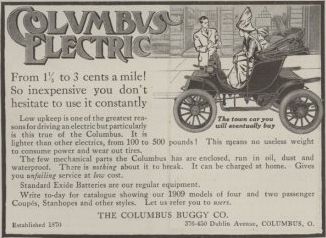 1909 Columbus Electric town car.
Source: May 1909 McClure's magazine
Still "The Car Supreme" the 1912 Columbus Electric featured a 92" wheelbase, 56" track, 34" x 4" wheels and tires, large roomy body, luxurious trimmings, dome light, heater, clock, adjustable mirror and even a handsome cut flower vase... even a "Neat Serviceable Toilet Case"... whatever.
This 1913 Columbus Electric Model 1225 advertisement made an appeal for the potential buyer to purchase the vehicle for protection, safety, and enjoyment of the well-heeled woman.
When Henry Ford developed the innovative assembly line manufacturing plant, the large buggy companies could not compete with them, nor did they have the financial strength to convert their already existing large plants into assembly line production facilities.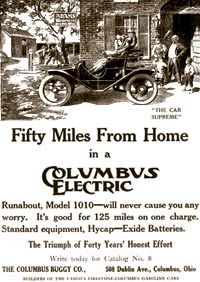 The other major factor in the demise of he Columbus Buggy Company, like many other manufacturers in the state, was that the new horseless carriages were being made out of steel. Columbus had iron mills, but steel was a new industry that required lots of raw materials not easily transported long distances by rail. Thus the auto manufacturers gathered in the port cities like Detroit and Cleveland where these raw materials could be brought in by ship. Thus ended the age of buggy and automobile manufacturing in Columbus.
Some information from Wikipedia, the free encyclopedia: Text is available under the Creative Commons Attribution-ShareAlike License; additional terms may apply. See Terms of Use for details.