Hupp-Yeats Electric Car Company
Hupp-Yeats

1912 Hupp-Yeats Electric Coach
The Hupp-Yeats was an electric car built in Detroit, Michigan from 1911-16. The parent company was begun by Robert Craig Hupp, previously of the Hupp Motor Company as the R.C.H. Corporation through 1912, later becoming the Hupp-Yeats Electric Car Company. The Hupp-Yeats used Westinghouse motors with five selective speeds. The cars were built as four-seaters in both open and closed models, and came with standard solid rubber tires.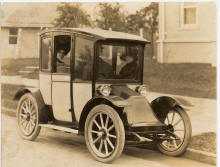 This is the oldest known photo of the first year model of the Hupp-Yeats Electric taken in 1910. Photo courtesy of R. Craig Hupp.
Production thru 1913 was around 1000 vehicles---all were "low hung" and used direct motor-differential bevel gear drive. Only a handful were produced from spare parts in 1914, then from 1915-1919 H-Y produced a coupe and convertible model but with worm drive.


Specs for 1911 Hupp-Yeats Coupe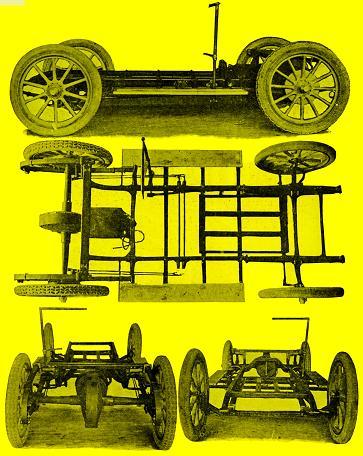 Views of 1911 Hupp-Yeats coupe in Cycle and Auto Trade Journal of March 1911
Hupp-Yeats was ahead of their time being the first electric car company to produce a low-hung body (the first to use underslung axles) with very low CG and direct motor/diff drive. Its characteristic "Renault-style" hood and French styling were unique among electrics and was alternately described as "freakish" or "aerodynamic", depending on the source of commentary.

There are few of these cars left and the few that are left are generally in museums as the one pictured above, bought by James Kieth Wilson of Victoria BC, for his daughter Victoria Wilson, at the Reynolds-Alberta Museum in Wetaskiwin Alberta.
From Wikipedia, the free encyclopedia: Text is available under the Creative Commons Attribution-ShareAlike License; additional terms may apply. See Terms of Use for details.