GMC Hummer EV Lays Foundation for Electric Future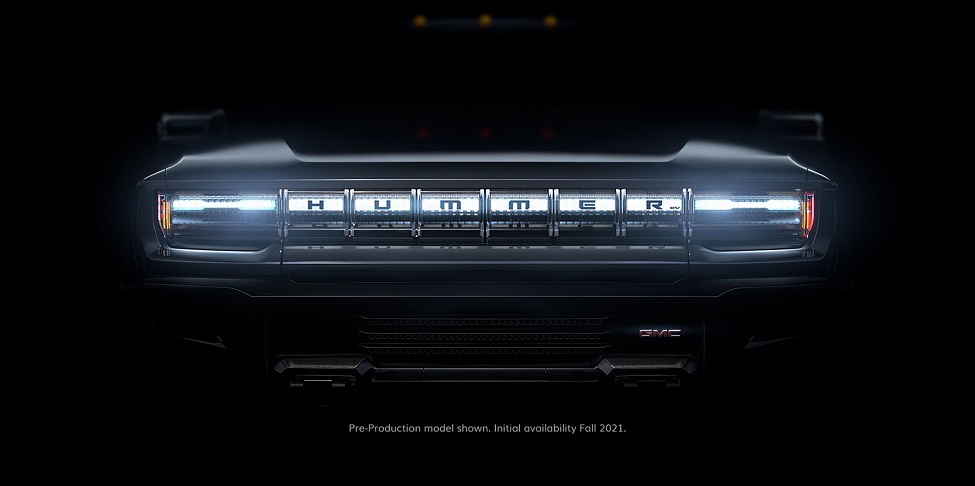 January 30, 2020
GMC HUMMER EV lays foundation for GM's all-electric future
General Motors President Mark Reuss shares how battery-electric trucks are a foundation of the all-electric future.
GM employees put the customer at the center of everything we do. It is one of the most important values at this company. It is also a major factor in delivering on our vision of an all-electric future. We will have a lot of exciting news in 2020 – and our product announcements will build on the technology we've worked hard to advance since launching the Chevy Bolt EV.
We're kicking off 2020 by debuting one of our most anticipated vehicles, the GMC HUMMER EV battery electric truck, in a national television ad. Our ad spotlights the eye-popping torque and horsepower, among the many reasons we believe battery-electric trucks will be a true mark of progress toward a world with zero emissions.
Trucks serve an important purpose for millions of Americans across the country. For some, they cart toys, pull boats or traverse the backcountry. For many others, they do hard work that requires serious reliability and versatility. GM trucks are outstanding at both work and play, and electric trucks are the future.
Being successful means making electric trucks that are as tough as their drivers – customers will choose an electric truck because it is the best option for a week, or weekend, of work and play. Our electric trucks will surprise our skeptics and delight our customers. And they'll be built at our Detroit Hamtramck assembly plant, where we just announced a $2.2 billion investment.
Our electric pickups will do what a customer wants a pickup truck to do, and more. The GMC HUMMER EV is our first entry, but it won't be alone for long. We will offer not just one pickup, but multiple models with multiple variants, for multiple customers - a vehicle and package for everyone.
Trucks are just one example of what lies ahead. We're excited to confirm that these vehicles will represent every category including cars, crossovers, SUVs and pickups.
These products will be powered by our talented, dedicated employees and some of the best EV technologies in the world – highly advanced batteries developed at our Battery Lab in Warren, Michigan; a battery-electric chassis that provides optimal range, ride and handling and our new digital vehicle platform that provides the bandwidth and connectivity to support the most sophisticated electric propulsion systems and active safety systems. These technologies and more will be on full display when our EVs start rolling out in the near-term, across our lineup, into our dealerships around the world. Our strong network of outstanding dealers is a big competitive advantage for us, and they will come along on this journey to electrification with us as true partners and first-line customers.
Our electric vehicle strategy is unmatched in the industry, in terms of our combination of advanced technology, flexibility, speed and scale. We know what customers want and expect from their cars, trucks, crossovers and SUVs. And we're better positioned than anyone else to give them the EV that best suits those needs and wants. We'll offer them a wide portfolio, and we'll do it profitably, as we lead the industry on the road to an all-electric future.
More information is available at www.gmc.com/HummerEV.